transformation Packages
Be the best version of yourself
THe Complete Body Transformation Package
The Solution
This Package will help you tone and firm all the problem areas you wish to focus on by using personalised fitness plans, meal plans tracking, accountability with a coach, VIP support community and a tracking app.
By focusing on your psychology, refined nutrition and results focused training working the whole body to reduce the size of your thighs, firm your butt and flatten your abs to target your stubborn areas and going the extra step you will see extremely fast results.
Get In Touch
Fill in the form below to get more information about our services.

Trenow Transformations – operating out of Anytime Fitness Australind
Trenow Transformations
The team at Trenow Transformations looks forward to helping you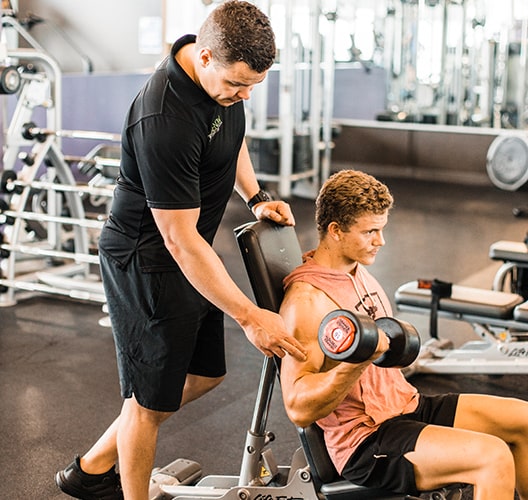 Why Choose Us
There's plenty of benefits to training with Trenow Transformations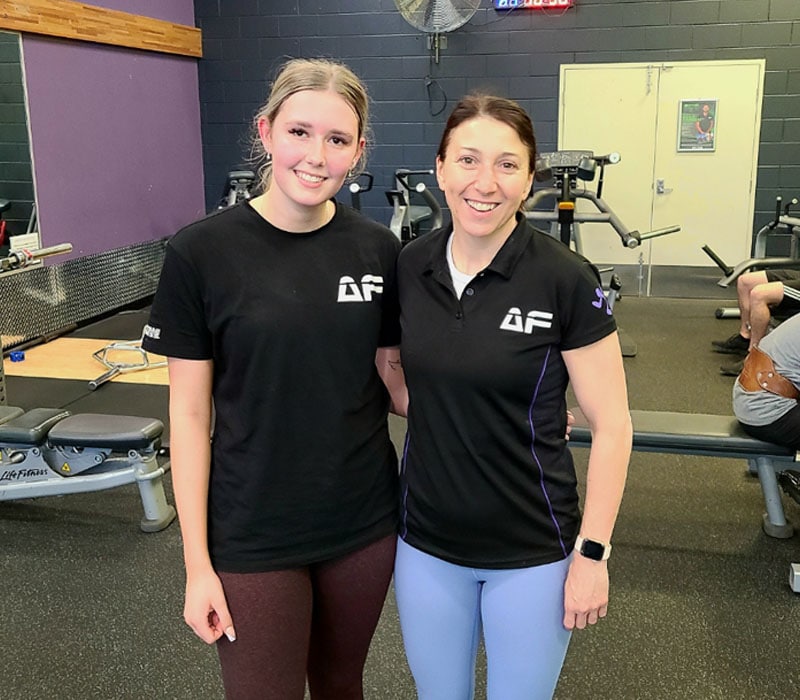 Kirstan has been a great personal trainer, with her enthusiasm, positivity and all round love for what she does has really boosted my confidence and work in the gym. She has been there every step of the way since I've signed up keeping me up to date with new and improved ways to strengthen my work and knowledge on how to improve and how to get the best results.

Kirstan definitely makes the extra effort when it comes to her clients, she ensures she knows exactly what is best, the limits and when to push you harder. As a netballer coming back from injury having someone there for me who actually cares definitely helped me get my confidence back.

I will always be grateful of Kirstan and what she has done for me would 100% recommend training with her!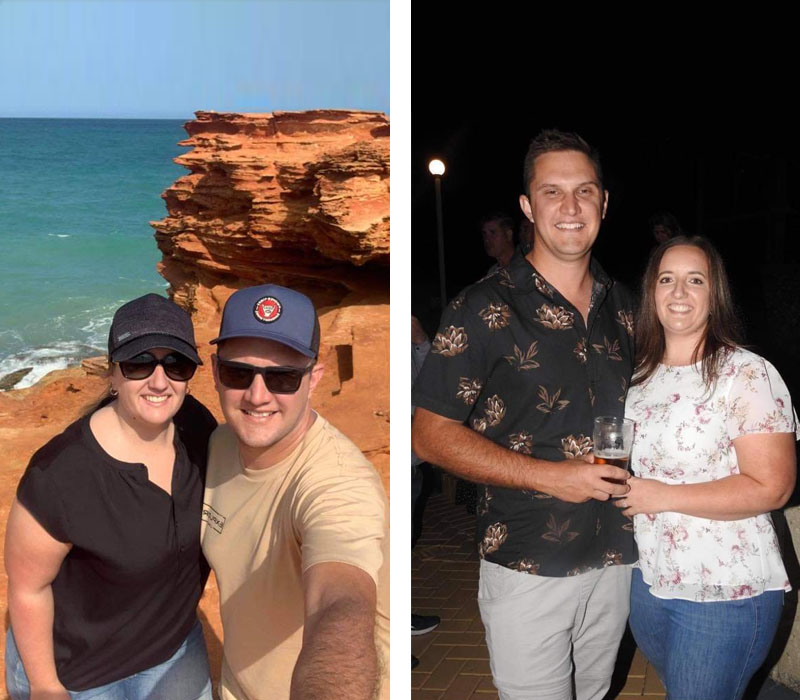 Brad and Shenae are setting and smashing goals together with the help of there Pt Kirstan Harrison

"I can not give these guys enough praise, they are coachable and have followed the structured eating and training plan & the results show!"
~ Kirstan

Shenae has lost 10kilos so far and Brad has lost weight, gained muscle as well as flexibility and mobility

Well done guys 🙂

All the hard work is paying off
I have been training with Alla Tarish since 2019, he is an amazing trainer.
When I don't think I can do more he pushes me harder. With Alla's Guidance,help and coaching I have achieved what I thought was impossible and I can proudly say I have leg pressed 440kg!

Training with Alla I am so much stronger and fitter and mentally better ready to deal with anything,
I have always been body conscious always wanting that super slim look. He has taught me it is ok to look strong ,sporty and fit. I really can't thank him enough .
If you want a fantastic trainer who will push you to the next level I highly recommend Alla
Training with Kirstan Harrison has not only boosted my knowledge of the gym equipment and how to correctly use it but has also boosted my confidence within myself. She's so kind and compassionate and pushes you in a way so you don't feel bad about yourself but so you feel good that you achieved something no matter how small. After training with Kirsten I've become both physically and mentally stronger. I couldn't recommend her enough!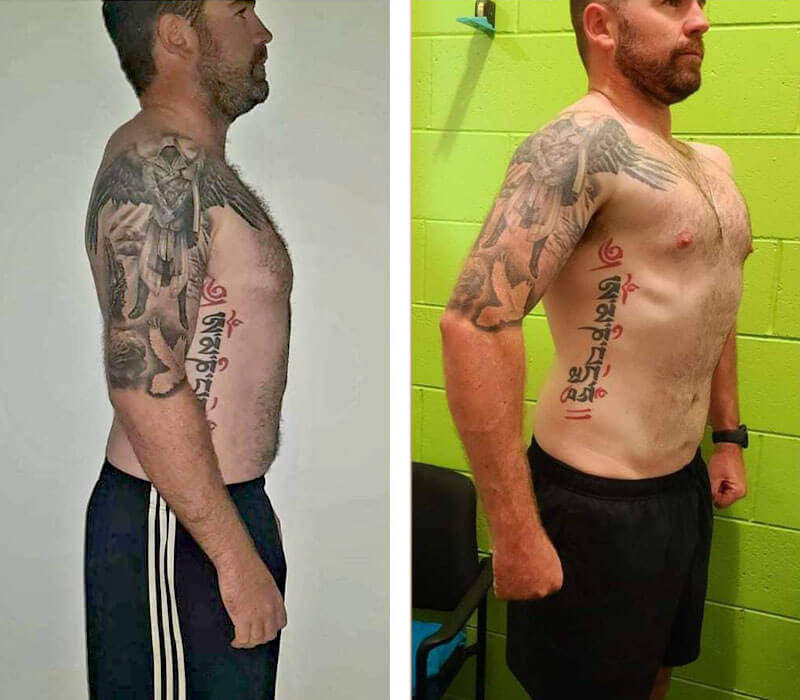 Training with James, I was able to drop 12cm off my waist, shed 15kg of body-fat and I have gone from 23% to below 13% body-fat whilst adding muscle. All my clothes fit better now and I am feeling stronger and fitter than ever before! This has been the kickstart I need and I have fallen in love with health and fitness again. I would highly recommend James and the team if you need some help with your Health and Fitness goals.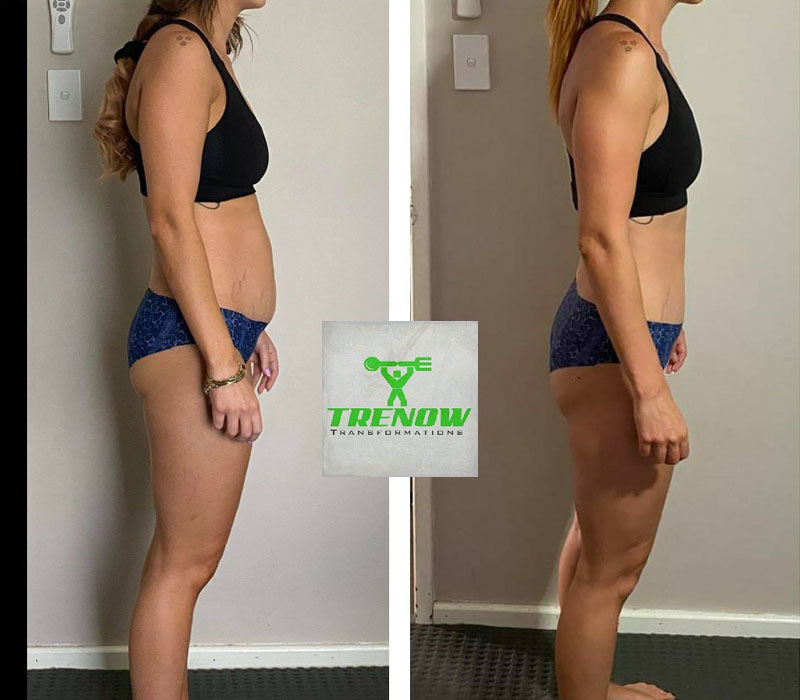 Thanks for all your mentoring and support! I am stoked with my results, my stomach has gotten tighter and I have gotten much stronger 💪
Training with James I was able to drop over 10 kilos of bodyfat whilst increasing my strength and muscle tone. I feel stronger and more energetic than ever! Even though I am now over 60 years old! Weight training with James has also helped me avoid surgery on my shoulder by strengthening my muscles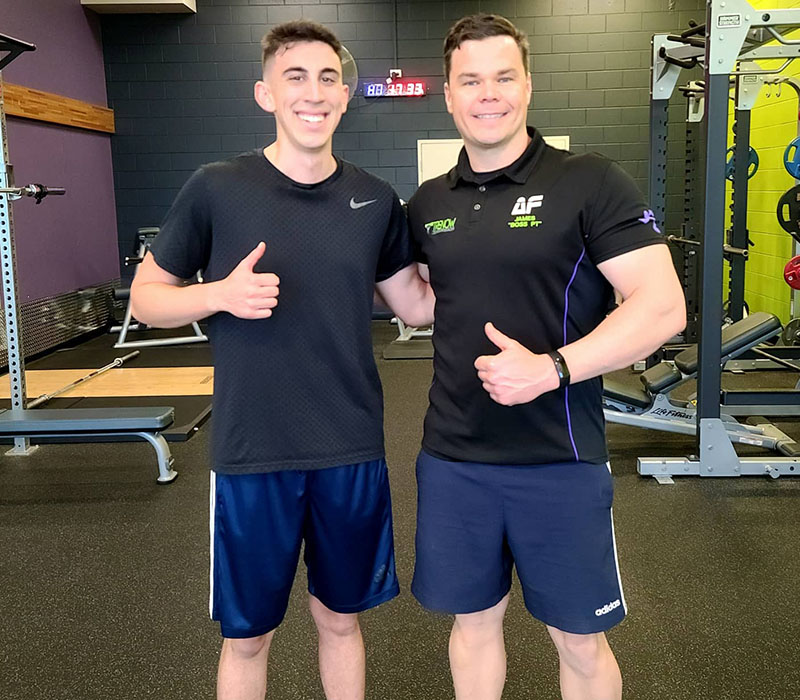 Personal training with James and the team is a great way to reach your personal fitness goals. My journey with the team has helped me in every aspect of my life. Would highly recommend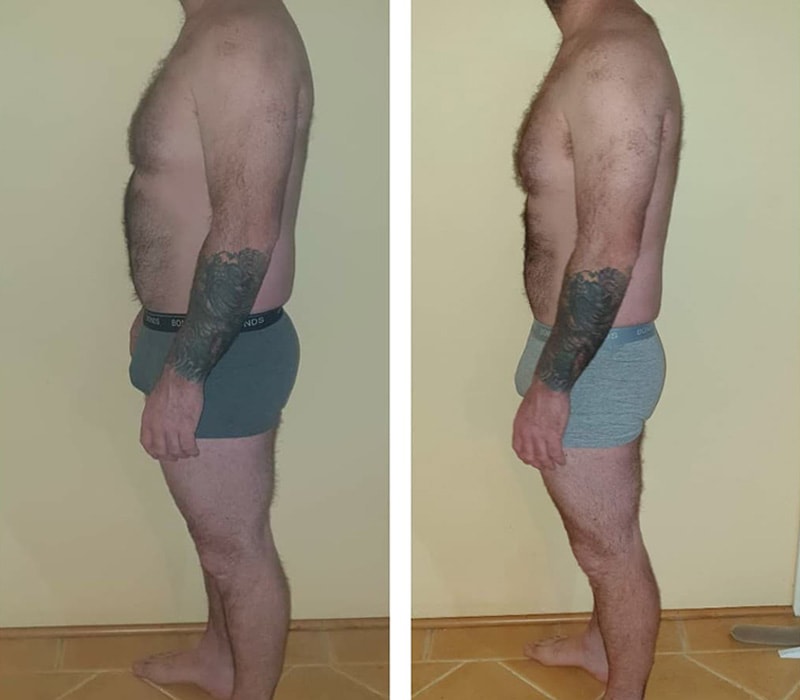 I have been following a nutritional plan and coaching with James online for the past 8 weeks and have lost a total of 11 kilos so far!

I have way more energy and feel much better 😊

The pain and inflammation in my joints has almost gone and I haven't had to take any pain medication for the last 6 weeks! Work is easier for me now and I'm sleeping much better.

The results so far have just been from changing my diet and following the detox meal plan without any exercise!

I am excited to see what I can achieve when I start the training plan and going to the gym 💪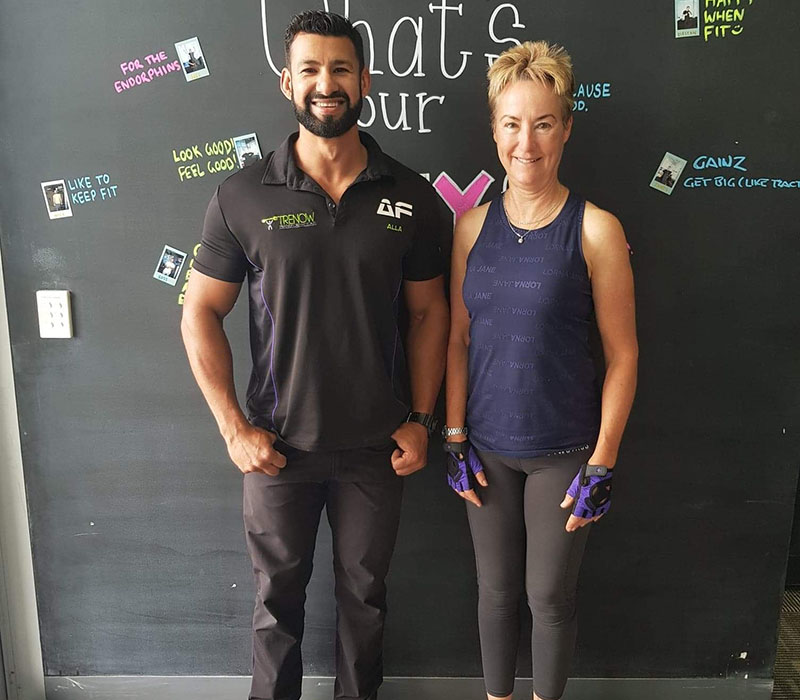 Had another awesome session with Alla today. Even after 15 months of continuous training, a session never goes by without me learning something new!! Alla is so passionate about his clients and puts so much thought into how they can progress. His understanding and knowledge of mind -muscle connection and technique is exceptional. It is a privileged to have Alla as my Personal Trainer. Thank you so much Alla. 😁 Nicki Phelps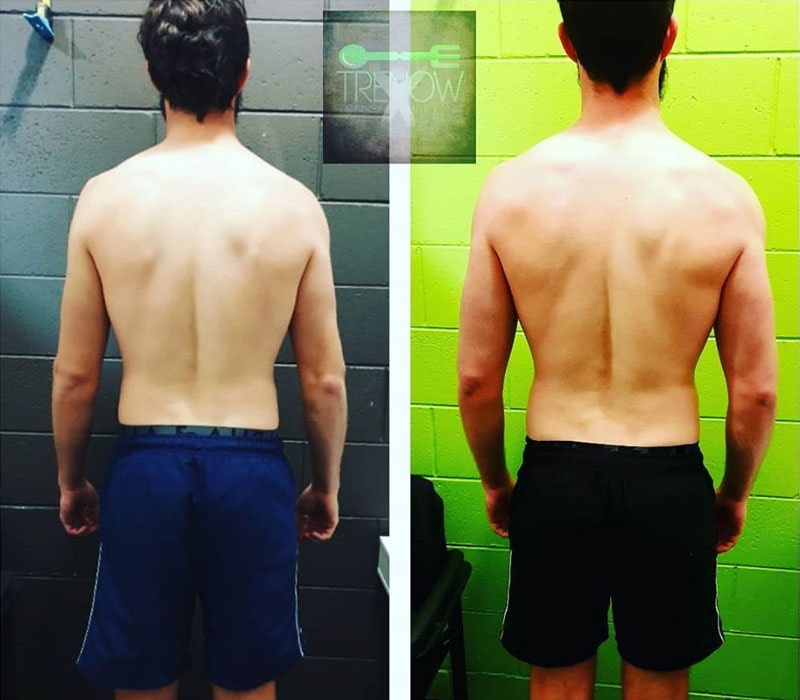 I had been going too the gym for a while but not seeing any results… With the help of Alla from Trenow Transformations I have added 2cm too my arms and lost 3cm off my waist whilst adding 4 of muscle in just 12 weeks and increasing my strength 💪

If you are serious about getting results I would highly recommended that you train with Alla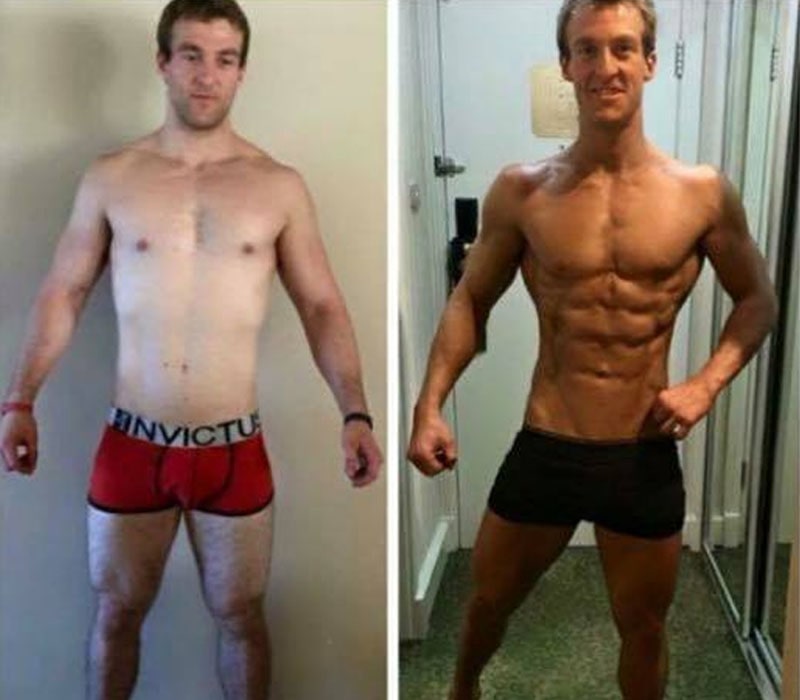 I got into fitness about 5 years ago with not knowing much about nutrition and decided to see James Trenow to help with my nutrition and training. James helped me gain extra muscle mass and that gave me confidence to step on stage and compete in my first fitness competition in 2016. Since then James's knowledge of nutrition and training has helped me gain enough mass to compete in bodybuilding. My last off season was a breeze thanks some great guidance in the off season. If you are looking at competing or just want to get in shape then I highly recommend James and the trenow transformations team.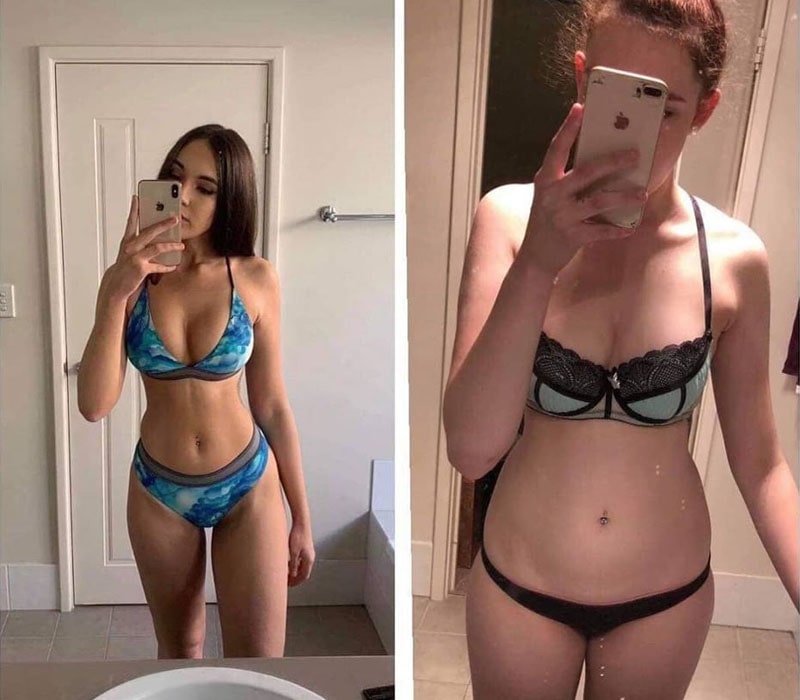 Signing up with Trenow Transformations and training with Anna is one of the best things I have ever done! Before joining I had a negative body image I was unmotivated, had a terrible diet and was totally clueless as to what I should do at the gym. Anna has helped me in every way and pushes me to be the best I can be and achieve all my goals. I have had awesome results, adding muscle whilst reducing body fat. I am feeling stronger and happier than I have ever felt and highly recommend the team for anyone that wants to get results.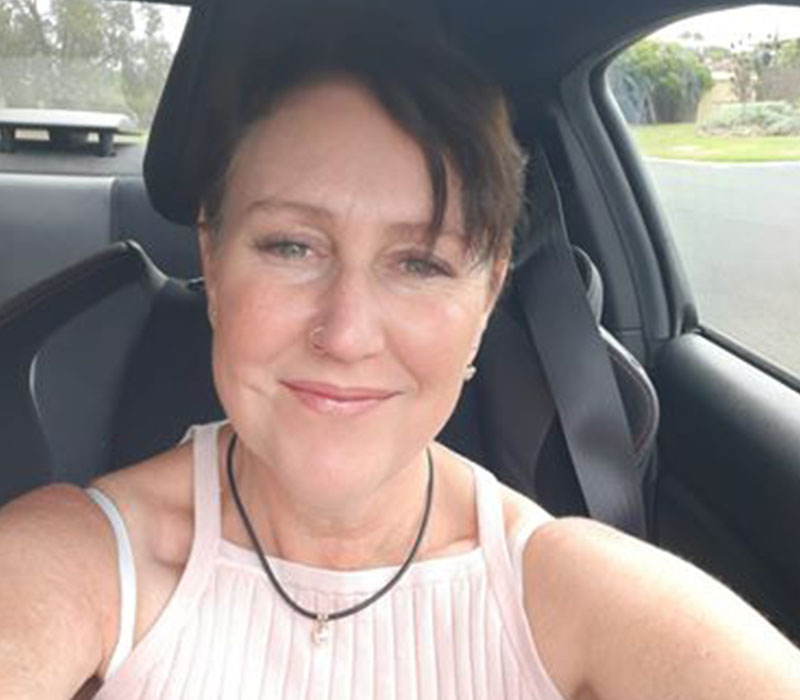 Have just completed my first 12 weeks with Alla Tarish personal trainer, Have had excellent results! He has inspired me to continue to improve myself and my health and body fitness!! Such a positive thinker!

Highly recommend anyone to take on the challenge!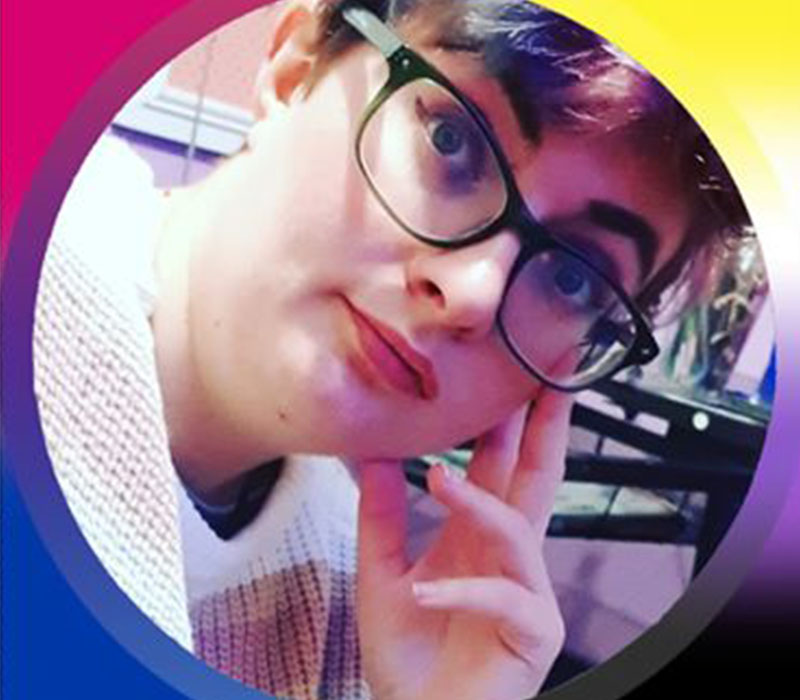 James is incredible at what he does. He helped me get stronger than I'd been able to before and struck that perfect balance between motivating me to progress and kind understanding so that when I wasn't feeling it I'd do what I could. His techniques have stuck with me and if you are able to work with him it will be your privilege to do so.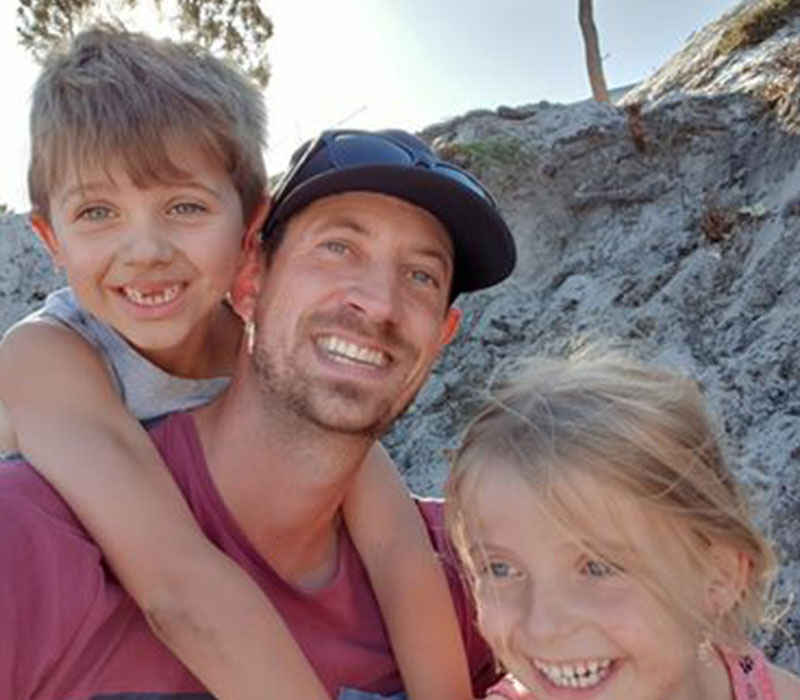 Just wanted to give a massive thanks to James and the team. I've just completed my first 12 weeks and highly recommend it to anyone thinking about taking on some personal training.

I started with James and then worked mostly with Alla, and also had a session with Anna.

All of the team are so great at what they do and always keep the sessions fun and mix things up.

They will motivate you, make you laugh, sweat and cry, and push you over the edge of what you think you can't achieve 😰 😂 💪

I've learnt the importance of settings goals, mind muscle connection, what to eat and more importantly, how much to eat to start building muscle. I feel so much better equipped moving forwards towards my goals.

Thanks heaps guys, keep up the great work. And Alla…. you will never be that intimidating PT that yells at people 😂

Cheers 💪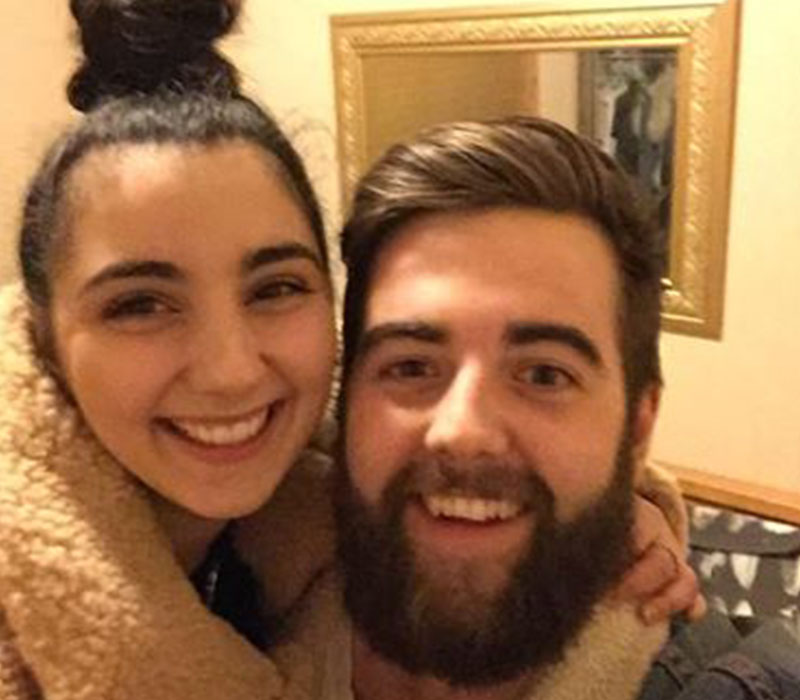 Anna is lovely and a motivating Pt who is genuinely interested in your goals and goes above and beyond to ensure that you achieve them. She helped me gain more confidence in going to the gym and learning how to use all the equipment. Anna challenged me consistently to get results. I always look forward to my Pt sessions and would highly recommend the team to support you with your health and fitness journey
Disclaimer: All information is kept secure and will not be shared or sold to any third party.